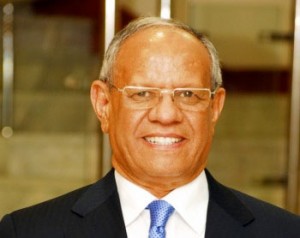 M. Mohamed Fechkeur CEO RedMed Group
RedMed Group CEO's Message
Exceptional Performances for Exceptional Customers
Since its setting up in 1996, RedMed Group has evolved and achieved overall growth based on the values of Excellence and Innovation. RedMed Group acts in the service of oil and gas industry players. It works within unique partnerships including national and foreign companies.
---
Incorporated as a joint-stock company, RedMed Group has been able to unite existing forces in the oil industry. It has been involved since the first few years of its existence in both upstream and downstream oil activities. Through its integrated operational solutions, RedMed Group assists its partners in the completion of their projects with help from its specialized subsidiaries in the various segments of the oil and gas supply chain.
The Group's subsidiaries operate in many fields including aviation, hotel business, civil engineering, medical assistance, laboratory, training, logistics transport, safety and HSE.
RedMed Group has invested in logistics infrastructure upgrade to reduce costs and reinforce expertise to assist its partners in implementing their projects wherever they may be.
Our bases are located in Algiers, Hassi Messaoud, Adrar, and In Salah. In base camps we offer our customers an ideal working environment (offices, IT & recreation equipment, entertainment facilities) for both remote and local entrepreneurship covering the Algerian desert (Hassi Messaoud, Adrar, Illizi, and Tamanrasset). These facilities reflect our desire to be closer to customers. To do so, RedMed Group has developed an important segment concerning mobile camps, which fully meet life and work requirements in the remotest areas.
By using integrated operational solutions, we promote the involvement of RedMed Group in sustainable development projects (renewable energies, wind turbines, and solar panels) in accordance with environment protection charters.
These are our strengths wherever we operate. In other words: We Think Global.